"P.S. I do hope we've put enough stamps on."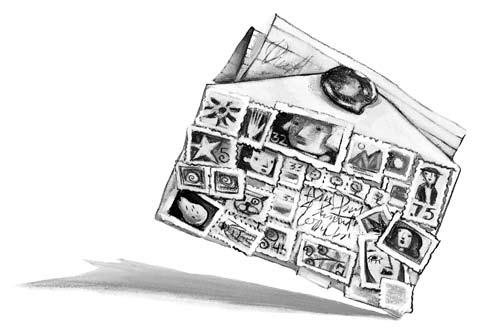 He held up the envelope in which Mrs. Weasley's letter had come, and Harry had to fight down a laugh. Every bit of it was covered in stamps except for a square inch on the front, into which Mrs. Weasley had squeezed the Dursleys' address in minute writing.
"She did put enough stamps on, then," said Harry, trying to sound as though Mrs. Weasley's was a mistake anyone could make."
– From Harry Potter and the Goblet of Fire by J.K. Rowling
Putting together a mailing project can sometimes be a little overwhelming, especially if you don't have any idea where to start.  All too often the last step people think about is the postage rates and actually taking it to the post office.  If you're not paying attention to postal regulations and parameters throughout the process, you could be costing yourself a lot of extra money and hassle in the long run.  As postal rates continue to rise – and we have yet to teach owls how to carry all our mail – it's important to consider all the factors that can help muggles like us save money on postage.
LISTS
It might seem silly to call out a mailing list as a source of postal savings – obviously the fewer names on the list, the less your overall postage cost.  But how do you go about refining the list?  Targeting your audience with specific criteria will help you narrow the focus of your mailing, allowing for the best possible return.  Keeping your customer and prospect lists updated and clean, following up on bad addresses and contacts will also help to maximize the reach of your mailings.
RATES
Postal rates can be determined by the type, size and volume of your mailing – if you're only sending 50 letters, First Class stamps might be your best option, but if you're sending a few hundred, your options open up a little bit more.  Presorted mailings are the best way to get a lower rate, whether you send first class or standard mail – a bit more work upfront and stricter regulations, but the difference in price per piece can be significant, especially if you're doing something with special finishing.
DESIGN
As I said before, presorted mailings have stricter regulations than regular first class stamped mail.  There are guidelines for size, thickness, weight, folding, address placement and paneling that have to be followed in order to get the most cost effective postal rate – and understanding those guidelines can sometimes be a hurdle.  
Postal Explorer
 is the USPS's website for downloading and viewing all of their regulations and guidelines, but it can be difficult to navigate at first.  The Domestic Mail Manual (DMM) is your mailing bible – but there are quick reference guides and simplified versions of it as well to make it a little easier to understand.
Of course, you do have a bit of an advantage – because you have us!  AlphaGraphics offers full service mailing, so you get the best rates without having to worry about having your own postal permit.  We'll take care of all the behind-the-scenes magic – making sure your mailpiece is designed properly, sorting your lists to weed out bad or duplicate addresses, and prepping it for the post office.  If you want to make the most of your mailings in the new year, give us a call at 317-844-6629 or email customerservice605@alphagraphics.com to find out how we can help you!